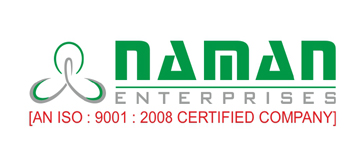 Home
»
Company Profile
» Pad Printing Steel Plates or Cliché for Pad Printing Machines
Pad Printing Steel Plates or Cliché for Pad Printing Machines
The surface parallel of all ELECTROTECH steel plates are apply to both the open and cup pad printers !
Thick Steel Clichés
The Cliché or Steel Plate is the carrier of the print that will be required on the product or component.
Traditionally the plates are generally of thick steel material which is made by a very special process of hardening and etched by chemical milling process. As clichés or plates for pad printing have very high importance hence selection of proper plates or clichés is extremely critical for quality.

Varying types of clichés are used depending on the desired print quality and quantity. The motif is recessed, etched into or washed out of the cliché. In order to assure smooth fitting and printing, the motif should be at a distance of at least 25 mm (1 inch) from the outer edge, and centered on the plate. In the case of long or fine lines, the motif must be at an angle of approx. 5° to 15° to the blade track in order for the doctor blade not to dip too low and scoop out too much ink.

Numerous trials have shown that an etching depth of 30-35 ?m is optimal for pad printing. Since the pad can only transfer a limited quantity of ink, a greater depth is pointless. At an etching depth of 30-35 µm, the pad only picks up an ink film of 12 µm. The rest remains in the depressions of the cliché. Because the ink film consists of approx. 40 % to 60 % thinner, which evaporates during the transfer and drying, the actual thickness of the ink film left on the substrate comes to around 5 µm - 8 µm, in some cases, as little as 2 µm. As an exception to the above statement, very fine fonts are etched at approx. 15 µm, and very large motifs, at approx. 30 µm. For very large surfaces, the dip of the doctor blade can be avoided by additionally copying a fine screen into the motif.
Our Cliché is produced from special tool-grade, abrasion-proof steel.
Its area of application is found primarily in the industrial sector. Steel clichés are especially suited to high quantity printing runs and closed ink systems. The quality of these clichés is unequaled. This is evident from their absolute sharpness of contour, multi-stage etching, utilization of screens of all types, very fine surface, low susceptibility to physical damage and consistency in high quantity printing runs. The number of prints which can be achieved using this cliché comes to at least 1,000,000 doctoring operations.

These plates are sized, ground, toughened, lapped, polished and etched. The whole process cycle take about 25 days. Hence standard sizes are mostly in stock and special clichés/ plates need time.
| | | |
| --- | --- | --- |
| | | |
Clichés Steel Material Comparison Chart
Steel Type
GCr15
2510 (01, CrWMn)
SKD11 (9Cr12MoV)
Cliché Marks
HR
EN
D2
Rust Resistance Ability
Printing Life





Clichés Production Parameters
Heattreatment Hardness
HRC 63+/-1
Cliché Surface Finish Roughness
Black Surface---Ra0.1 µ m
Bright Surface---Ra0.01 µ m
Mirror Surface---Ra0.001 µ m
Cliché Surface Parallel
For Open Type Pad Printers.....500:0.05mm
For Open Type Pad Printers.....500:0.005mm
Cliché Machining Thickness
Common Thickness : 9.8-10.2mm
Special Thickness : 8mm, 9mm, 12mm, 13mm, 15mm
Other Thickness can be customized
Cliché Plates Common Size
70x140mm, 75x100mm, 75x150mm, 75x200mm...
100x100m, 100x150mm, 100x200mm, 100x215mm, 100x250mm,...
150x150mn, 150x300mm, 150x350mm...
200x200mm, 200x500mm, 200x550mm...
Other Size Can be customized.
Cliché Machining Size
Any special size clichés can be made to order.
Thin Steel Clichés
In pad printing, thin steel plates are used for small to medium-sized production runs. Thin steel plates are very cost effective, easy to etch and provide good printing results.
Steel Material Comparison & Production Parameters
Material
Carbon Steel
Stainless Steel
Thickness
0.25mm
0.25mm
0.3mm
0.5mm
Hardness
HRC 52+/-1
HRC 52+/-1
Rust Resistance Ability
Common Size
70x140mm, 75x180mm, 100x210mm
100x200m, 100x215mm, 100x216mm,
100x250m, 100x260mm, 100x300mm,
100x350m, 100x400mm, 120x250mm, 150x300mm ... ...
Use For Printers
Apply to all kinds of various Pad Printing Machines
Such as Tampo, Kent, Kinnari, Rita, Mortex, Candour
Sharpline, Seco & All Indian & Imported Etc.
We Produce Pad Printing thin steel plates in various Specifications and punching holes according to your drawing or samples !